Most Viewed
This technical document provides details of the VMware NSX and Palo Alto Networks integration, including descriptions of the components of the solution, and key use cases.
资源
Security Information & Event Management
With the rapid rise and evolution of cyber threats, the traditional network perimeter is eroding and endpoint compromise is inevitable. Security and networking teams must collaborate to quickly identify and contain compromised endpoint devices.
Palo Alto Networks and Bradford Networks™ have partnered to automate the complex threat triage and response process and empower organizations to contain advanced threats in seconds.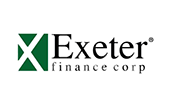 客户视频
Exeter Finance works with thousands of franchised dealers nationwide to make car ownership possible for more people. The company works with its customers to become a trusted partner in car ownership – a partner who guides them along the way, provides tools to keep them informed, and helps them establish a payment history that can impact their credit score.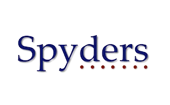 客户视频
Spyders Inc. delivers business relevant IT security and networking expertise and solutions to over 500 mid and large size organizations across North America. Spyders delivers value to clients by supplying, designing, integrating and managing a portfolio of best-in-class solutions and services our clients want and need.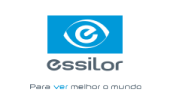 客户故事
Essilor International is a multinational company that is present in over 100 countries. It operates in the ophthalmic lens market and manufactures the Varilux multifocal lens. Essilor Brazil—part of Essilor International Group—adopted Palo Alto Networks technology and implemented 10 next-generation firewalls—four in Brazilian units (two in São Paulo and two in Rio de Janeiro), and six in other Latin American offices, standardizing the data protection environment in the region. This Case Study is available in Portuguese.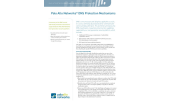 技术摘要
A two-page technology brief on how the Palo Alto Networks next-generation security platform protects DNS traffic from malware and related malicious activity.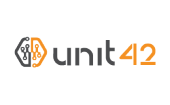 搜索报告
In the past three months Palo Alto Networks has identified a series of attacks emanating from Nigerian actors against our customers in Taiwan and South Korea. Our team is tracking this activity under the code name Silver Spaniel. These attacks have deployed commodity tools that can be purchased for small fees on underground forums and deployed by any individual with a laptop and an e-mail address. Read the report by Palo Alto Networks Unit 42.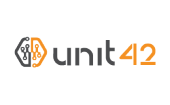 搜索报告
Today's cyber attackers utilize an increasingly sophisticated set of evasion tactics. Disjointed techniques and a fragmented security approach leave enterprises prone to risk. The volume of attacks is rising, applying strain on a limited population of security specialists. It is essential that defenders and security specialists understand the trends and distributions in the attack landscape. This paper takes a survey of the Palo Alto Networks Threat Data generated across the customer base.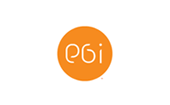 资源
PGI offers on-demand communications solutions for audio and web conferencing, document delivery, desktop fax, and notifications. "It is one of the most simple devices I have ever had to configure and just ship out the door and just had it work."
数据表
Cybersecurity has become a leading topic both within and beyond the corporate boardroom. What enterprises need to stop the escalation of cyberattacks is a network security approach that is designed from the outset to enable the safe use of the applications and technologies required to support a thriving business.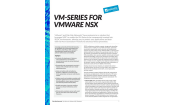 资源
While organizations have gained operational flexibility and lowered data center costs by deploying virtualization solutions, the true promise of a secure, agile, extensible, and flexible private cloud continues to be elusive. One of the key barriers is the ability to deploy security services at the same pace as virtual machine deployments without compromising the level of protection needed. VMware and Palo Alto Networks have partnered to address these challenges. 
白皮书
This technical document provides details of the VMware NSX and Palo Alto Networks integration, including descriptions of the components of the solution, and key use cases.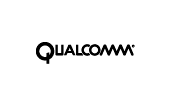 客户故事
Qualcomm is a wireless telecommunications research and development company, as well as the largest fabless chip supplier in the world.
"They (Palo Alto Networks) provided us high throughput firewalling and high throughput IPS. We were able to do antivirus and at the same time we were able to do application based firewalling which was one of our biggest requirements at the time."