Most Viewed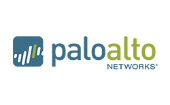 Unit 42, the Palo Alto Networks threat intelligence team, has identified a series of attacks codenamed "Silver Spaniel", emanating from Nigerian actors against our customers. These attackers, formerly associated with 419 scams targeted at unsuspecting individuals, are now using many of the same tools that cyber crime and espionage groups have deployed in the past. These actors represent an emerging threat to the enterprise.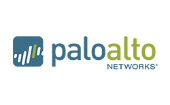 资源
Encryption is essential for information privacy, and the use of this technology is growing. While encryption provides benefits, it can also present challenges in terms of threat prevention and policy enforcement.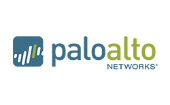 资源
Following the release of WildFire (Palo Alto Networks new feature for combating targeted and unknown malware), we have discovered hundreds of new types of malware that are hitting enterprise networks every day. In this edition of the Threat Review we will take a deep dive into some of the more interesting examples that we have encountered, understand how they work, how they are delivered and then provide the specific best-practices needed to combat the latest trends in malware.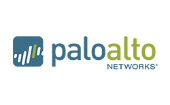 资源
The rate of sophisticated breaches and intrusions is obviously accelerating. While there is no shortage of media coverage on these events, there is a troubling lack of best practices that enterprises can use to protect themselves. In this edition of the Threat Review Series, we will walk through the full lifecycle of today's modern attacks, and discuss specific next-generation firewall policies and tools you can use today as part of a coordinated threat prevention strategy.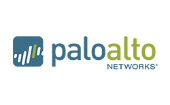 资源
This segment reviews malware discovered by Palo Alto Networks during the month of April using the WildFire component of our next-generation firewall. In this analysis, we specifically look at the techniques used by malware to hide their network traffic and next-generation policies that can control them.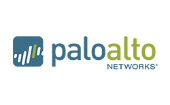 资源
The WildFire solution detects and blocks targeted and unknown malware, exploits, and outbound command-and-control activity. Quickly turning unknown threats to known and blocked, WildFire delivers near real-time protection globally in as little as 30 minutes. Watch this webcast to learn the new innovations in WildFire for detecting and blocking advanced cyber threats.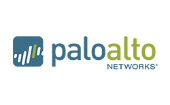 资源
This session will review the Mariposa Botnet, case studies of how it was found and remediated in the wild, as well as a review of the latest Microsoft DLL Vulnerability affecting dozens of applications. We will review the unique characteristics of each threat along with specific recommendations and policies to protect your networks.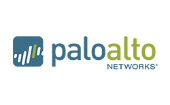 资源
Watch this webinar to learn how easy it is to move to a next-generation security platform. Our product experts and Consulting Services team will explain the fundamental differences between Cisco ASA and Palo Alto Networks and share migration best practices, examples and case studies.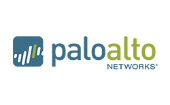 资源
La solution WildFire détecte et bloque les attaques ciblés de logiciels malveillants inconnus, d'exploits et d'activité de commande et contrôle sortant . Elle identifie rapidement les menaces inconnues et les bloquent, WildFire offre une protection temps réel mondiale en moins de 30 minutes.
Regardez ce webcast pour découvrir les nouvelles innovations de WildFire concernant la détection et le blocage des cyber attaques avancées.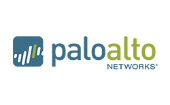 资源
Proactively identify and manage abnormal, anomalous or unknown traffic in your network. In this webinar, we will take a hands-on look at the process of managing unknown traffic using our next-generation firewall, including recommended policies for tracking unknowns, how to properly identify your internally developed applications, and even how to disrupt modern threats by identifying and blocking abnormal traffic.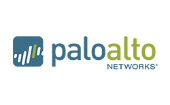 资源
Realizing the benefits of desktop virtualization depends on ensuring the security and availability of the virtual desktop infrastructure. Watch this Palo Alto Networks and Citrix webinar to learn the best practices on how to secure Citrix XenApp and XenDesktop deployments using Citrix NetScaler and Palo Alto Networks next-generation firewalls.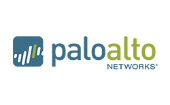 资源
In this series, we review the latest happenings from the world of malware including trends and techniques in modern and evasive malware, and specific recommendations you can use in your network.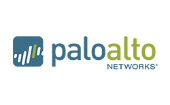 资源
In this session, we closely examine application usage policies and how they apply to users in different locations. Watch it to learn how to identify challenges with conventional approaches, how you can extend application usage policies to cover remote users, and how to manage your policies from a central location.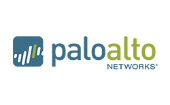 资源
A spate of high profile data breaches at Epsilon, Comodo and RSA have grabbed headlines around the world. But what do these intrusions tell us about the attackers? What impact do they have on how we protect our enterprise networks and users? In this session of the Threat Review Series we will take a close look at the shifting landscape of data breaches and the direct impact they have on your end-users. We will also dive into the specific actions you can take today to protect your users from phishing and other attacks and hoe to identify users who may already be compromised.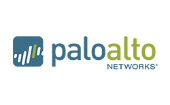 资源
This video is an overview of Palo Alto Networks Next-Generation firewall in Turkish.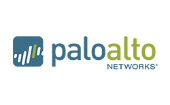 资源
Watch to learn what network security challenges to consider when building your private cloud, why existing data center security solutions do not work, and how our next-generation security platform can help.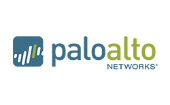 资源
Hear examples of how Palo Alto Networks can securely enable application features and functions while blocking others in this 30 minute Firewall Expert Series.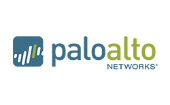 资源
Watch the joint webinar with Palo Alto Networks, VMware, and featured guest, John Kindervag, Principal Analyst at Forrester Research, Inc., where we discuss Zero Trust in the Software Defined Data Center.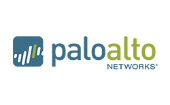 资源
Nous vous invitons à visualiser notre webinar sur la « migration de Cisco ASA vers Palo Alto Networks »
Vous verrez lors de cette session  comment il est facile de passer à une plate-forme de sécurité de nouvelle génération. Nous vous expliquerons les différences fondamentales entre Cisco ASA et Palo Alto Networks, avec les illustrations des meilleures pratiques migratoires, des exemples et des études de cas.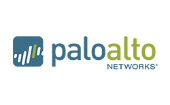 资源
Join us as security luminaries Nir Zuk and Brian Krebs dive into the world of modern malware to see what is real, what is hype and what things we need to be doing as an industry and as individual security practitioners to protect our users and networks.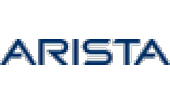 资源
Securing the datacenter network is more challenging than ever before. Recent public breaches involving datacenters, combined with the need to support higher speeds, more traffic, and virtualization, are forcing enterprises to re-evaluate their network and security architectures. Please join Palo Alto Networks and Arista for an educational webinar about the key requirements for securing next-generation datacenter networks.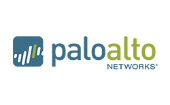 资源
Learn three ways to integrate better security into critical, highly available networks while keeping the primary mission of the datacenter (serving available, high-performance applications) at the forefront.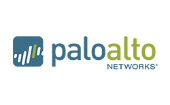 资源
Produktionsnetze, Steuersysteme, Office-Netzwerke, die Grenzen sind fliessend. Hinzu kommt eine zunehmende Automatisierung auch im Heimumfeld: Hausbus und das "Internet der Dinge" - all diese Anlagen, ob im Unternehmen oder Zuhause, stehen im Fadenkreuz internationaler Angreifer, die hier verblüffend einfach großen Schaden anrichten können.
Bitte loggen Sie sich auf der rechten Seite ein um sich das Webinar jetzt anzusehen!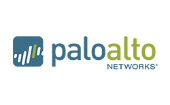 资源
Guarda questo webcast e scopri le nuove funzionalità di WildFire per ottimizzare la protezione della tua rete.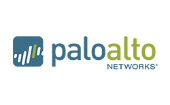 资源
Join two pioneers in network security: Nir Zuk and Marcus Ranum, for what promises to be a very lively discussion on the future of the network perimeter. As applications and users move in and out of the enterprise network, what happens to the network perimeter as we know it? Does it go away? Evolve? How should organizations address these changes? Both Marcus and Nir are mainstays of the network security space – both having built and championed multiple successful innovations, products, and companies serving enterprise security professionals.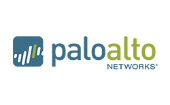 资源
Hear from Palo Alto Networks, Brocade and featured speaker John Kindervag of Forrester Research, Inc., for a discussion on how leading-edge organizations are addressing business imperatives by implementing next-generation datacenter architectures, infrastructures, and network security.