Most Viewed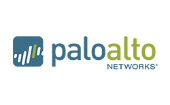 Unit 42, the Palo Alto Networks threat intelligence team, has identified a series of attacks codenamed "Silver Spaniel", emanating from Nigerian actors against our customers. These attackers, formerly associated with 419 scams targeted at unsuspecting individuals, are now using many of the same tools that cyber crime and espionage groups have deployed in the past. These actors represent an emerging threat to the enterprise.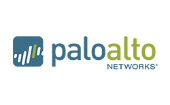 资源
Prezentacja poświęcona porównaniu rozwiązań Cisco ASA z firewallami firmy Palo Alto Networks wraz z wyjaśnieniem w jaki sposób dokonać bezpiecznej i bezbolesnej migracji z tych urządzeń do rozwiązań następnej generacji (NGFW).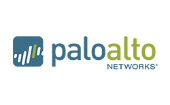 资源
Watch this webinar to see how we can help you identify the applications traversing your network, determine who is using them, and safely enable those applications along with your business.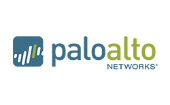 资源
Social networks are pervasive among most of today's Internet users. They are also important tools used by employees and organizations for outreach. Unfortunately, social networks are also rife with risk that can lead to exploitation of accounts, end points and loss of reputation. In this webcast, learn the risks social networking brings to enterprises, including targeted attacks, phishing, exploitation of accounts, spread of malware and loss of company reputation. Then learn how to enable valuable social networking tools securely.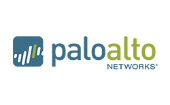 资源
Las empresas parecen tener una necesidad insaciable de más ancho de banda. Los recientes y sofisticados ataques que utilizan el puerto 80, o el SSL para ocultarse, y se aprovechan de aplicaciones de uso común como el FTP y el RDP para entrar en las redes le están obligando a aumentar sus medidas de seguridad al respecto.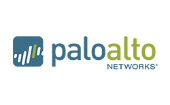 资源
Watch this webinar to learn best practices from healthcare customers and seven ideas that will help improve your network security investments.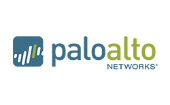 资源
How or why is consumerization happening is almost irrelevant. All that really matters is how to deal with it. Today it's users, rather than IT departments, that are choosing the laptops, smart phones and tablets that they want to use. The resulting challenge for you is not trivial: how to integrate consumer devices in your business, yet still put adequate controls in place to manage the associated risks ¬- not the least of which is the risk of exposing your applications and sensitive data to the wrong people. In this live video broadcast, hear Nir Zuk, CTO and co-founder of Palo Alto Networks, and Rich Mogull, Analyst and CEO of Securosis, provide insights and recommendations on how to handle consumerization and the proliferation of devices.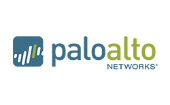 资源
Modern threats are forcing businesses to fully examine the lifecycle of cyberattacks and advanced persistent threats (APTs). During this webcast we review real world data on cyberattacks and dissect the 5 steps of an advanced attack designed to evade security controls.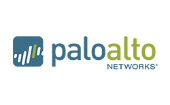 资源
How do you accelerate the deployment of business-critical applications without compromising security? It's time to transform network security with the software defined data center! VMware and Palo Alto Networks have partnered to deliver a solution that combines fast provisioning of network and security services with next-generation security in the data center.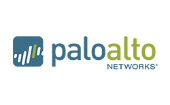 资源
In this session, we closely examine application usage policies and how they apply to users in different locations. Watch it to learn how to identify challenges with conventional approaches, how you can extend application usage policies to cover remote users, and how to manage your policies from a central location.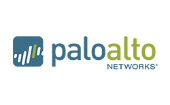 资源
SSL is a growing category of network traffic that delivers private and secure communications. However, it can also be used inappropriately to hide application usage, transfer data to unauthorized parties, and mask malicious activity.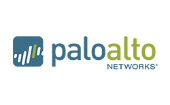 资源
Level the playing field by using next generation security technologies from Palo Alto Networks and Splunk. Watch this webinar to learn new innovations that will help you detect and defeat cyberthreats in real-time, perform incident investigations faster, reduce costs, and improve your overall security and compliance posture.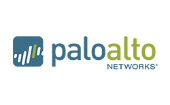 资源
In this webinar we will talk about what Advanced Persistent Threats are and how they target Enterprises. We will also talk about our Lifecycle approach to APT mitigation and the power of WildFire.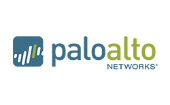 资源
Modern threats have changed the game in information security with an ever-growing list of high-profile and sophisticated breaches standing as proof that these threats are very real today. In this presentation we will dive into the role that the next-generation firewall plays in coordinated defense in depth approach to advanced malware, with actionable best-practices that you can use today to prevent infections as well as detect and remediate these threats in your network.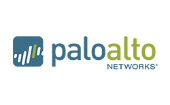 资源
In this webinar, Accuvant and Palo Alto Networks examine the cyber threat lifecycle, and discuss the crucial components needed to build a threat prevention strategy.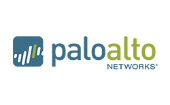 资源
The WildFire solution detects and blocks targeted and unknown malware, exploits, and outbound command-and-control activity. Quickly turning unknown threats to known and blocked, WildFire delivers near real-time protection globally in as little as 30 minutes. Watch this webcast to learn the new innovations in WildFire for detecting and blocking advanced cyber threats. [Language: Hebrew]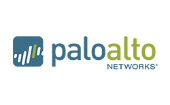 资源
In this series we'll analyze the recent Verizon Data Breach Investigation Report (DBIR) and malware findings from WildFire.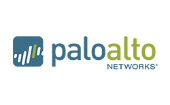 资源
Join Nir and Mark Bouchard of AimPoint Group as they share candid interviews with customer about lessons learned, benefits gained, and advice they have for their peers in the industry. As usual, you should expect a lively event as Nir and Mark debate the impacts and implications of these customer experiences, and incorporate your questions and comments over the course of the conversation.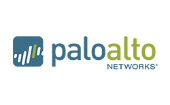 资源
Join Nir Zuk, network security visionary and founder and CTO of Palo Alto Networks, for a live interactive online interview with security analyst Mark Bouchard, CISSP. Nir Zuk has been delivering innovation to the information security industry for the last 20+ years. He was one of the developers of stateful inspection firewall technology, worked on the world's first intrusion prevention and detection appliance and is now pioneering next-generation firewalls. Watch Nir speak about the state of the information security industry and then pose your toughest questions to him.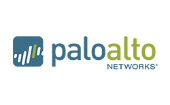 资源
In this edition of the threat review, we will follow the money with a dive into the world of banking malware and its growth into one of the most popular and lucrative avenues for professional hackers. We will take a closer look at Zeus, how it has evolved over time, and spawned a new generation of financial botnets that promise to cause even more damage. As always, we will cover the skills and intelligence you will need in order to protect your networks from these rapidly evolving threats.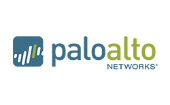 资源
The WikiLeaks saga has captured attention world-wide, with the majority of analysis focused on the actual leaked content. Yet while WikiLeaks is certainly the most high-profile breach in recent memory, the techniques used to exfiltrate and hide information are directly applicable to enterprises today. In this session we will summarize the key lessons of WikiLeaks and how security managers can protect their networks today.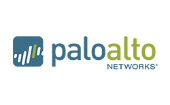 资源
View this on-Demand webcast where we'll share a snapshot of changes in the attack lifecycle and real threat data from 2,400+ networks contributing to the WildFire™ intelligence cloud. You will also learn how WildFire applies a closed-loop approach to cybersecurity: detecting and preventing unknown threats across all common file types, including Android APKs, irrespective of port, protocol or encryption.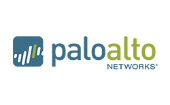 资源
Потребность ваших рабочих групп в увеличении пропускной способности каналов кажется просто неутолимой. Недавние получившие широкую огласку атаки через порт 80 или SSL, и использовавшие для проникновения популярные приложения, например, FTP и RDP, еще раз подчеркивают необходимость в укреплении безопасности. Что вы выберете? Эффективность или надежность? Ответ прост – и то, и другое.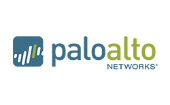 资源
Enterprise Mobility Security Webinar where attendees will learn techniques for: placing security at the heart of your mobility strategy and ensuring that users, applications and data assets remain secure at all times.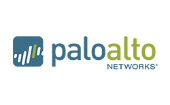 资源
Firewalls are evolving. While many have only seen an evolution of their marketing taglines, not their technology, enterprises now require a set of technologies in their network firewall that were previously unheard of. Perhaps most notably, application visibility and control has made its way to the forefront of the requirements list for enterprise firewalls.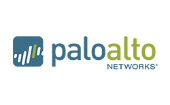 资源
Guardate il ns. webcast sulla migrazione da Cisco ASA a Palo Alto Networks. Vi mostreremo quanto sia semplice passare ad una piattaforma di sicurezza di nuova generazione. Il nostro team di esperti vi spiegherà le differenze fondamentali fra Cisco ASA e Palo Alto Networks e condividerà le migliori best-practice di migrazione, alcuni esempi e case-study.