Most Viewed
This technical document provides details of the VMware NSX and Palo Alto Networks integration, including descriptions of the components of the solution, and key use cases.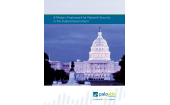 数据表
Federal agencies are under tremendous pressure to address the needs of its user population while maintaining the highest levels of security. Read this paper for insights on developing a developing a strategy that can strengthen security, enable applications, and reduce complexity by leveraging the Palo Alto Networks next-generation firewall.
数据表
Cybersecurity has become a leading topic both within and beyond the corporate boardroom. What enterprises need to stop the escalation of cyberattacks is a network security approach that is designed from the outset to enable the safe use of the applications and technologies required to support a thriving business.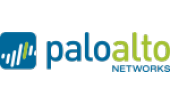 资源
It is no secret that modern information-based attacks have become increasingly sophisticated and common, and these advanced threats present one of the most important challenges facing network security teams today. Attackers have learned to customize and modify their malware in order to bypass traditional security controls, and then use that malware as a control point to orchestrate patient, sophisticated network attacks. As a result, security teams must adapt and find new security technologies that can identify and even prevent infections from malware that may never have been seen before in the wild. This paper describes some of the most important criteria to consider when architecting your defenses against advanced attacks and modern malware.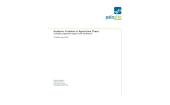 数据表
A summary of network application traffic assessments performed on 619 university networks around the world. Findings show that P2P file sharing continues to be used, while browser-based file sharing applications are increasing in use. Not surprisingly, applications that are more focused on entertainment than on education were used heavily. What was not expected was the relatively high use of proxies, encrypted tunneling and remote desktop access applications.
数据表
A summary of network application traffic assessments performed on 41 healthcare networks around the world. Findings show applications that enable employees to circumvent controls were in use, as were P2P and browser-based file sharing applications. Applications that are entertainment oriented were being used heavily.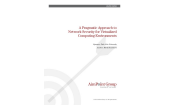 数据表
This whitepaper, by Mark Bouchard of the AimPoint Group, explores the challenges your enterprise faces with network security in virtualized environments. Focusing on actionable recommendations, this paper examines best practices, new problems, and concludes with a framework for delivering best-practice network security in your virtualized environments at any stage of sophistication or evolution.
白皮书
Zero Trust is an alternative security model that addresses the shortcomings of failing perimeter-centric strategies by removing the assumption of trust. With Zero Trust there is no default trust for any entity—including users, devices, applications, and packets—regardless of what it is and its location on or relative to the corporate network. This paper discusses the need for a Zero Trust approach to network security, how the Palo Alto Networks® next-generation security platform delivers on these requirements, and provides guidance on how to progressively migrate to a Zero Trust architecture.
This White Paper is available in: Chinese (simple), Chinese (tradtional), French, German, Italian, Japanese, Portuguese, and Spanish.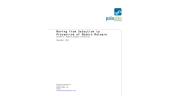 数据表
Today's networks are under attack from a new breed of threats and malware. These threats are highly evasive, capable of persisting in your network for long periods of time, and are skilled at avoiding traditional antivirus and IPS technologies. This paper provides background on these challenges and introduces WildFire, Palo Alto Networks new solution to detect and stop targeted and unknown threats attacking your network.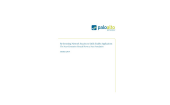 数据表
Find out how we're re-inventing network security, starting with the firewall. By focusing on applications, users, and content – not ports and protocols – as the key elements to deliver visibility and control, our next-generation firewalls allow your enterprise to safely enable modern applications, without taking on the unnecessary risks that accompany them.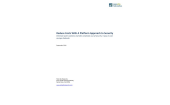 数据表
This paper examines three different organizations, the legacy infrastructure they replaced, the Palo Alto Networks next generation security platform they deployed, and the substantial savings they realized – cutting both capital and operations costs by an average of 50%.
数据表
This paper describes how segmentation and policy control over applications, users and content reduces PCI compliance burden.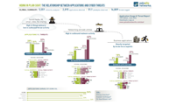 资源
The Application Usage and Threat Report is the first report of its kind to provide an analysis of enterprise application usage and the associated threat activity. The report summarizes network traffic assessments performed worldwide in more than 3,000 organizations where 1,395 applications, 12.6 petabytes of bandwidth, 5,307 unique threats and 264 million threat logs were observed.
Application Usage AND Threat Report Interactive Findings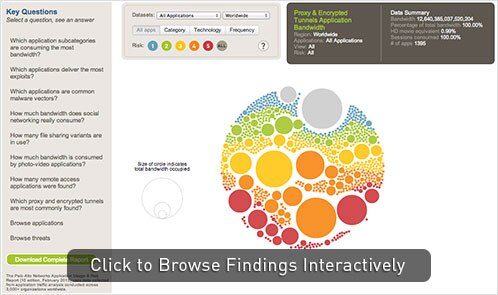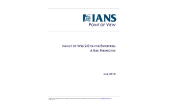 数据表
IANS, a leading research company focused on information security, just published their risk assessment of adopting Web 2.0 technologies in the enterprise.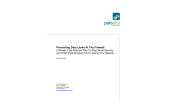 数据表
Summarizes social networking, browser-based filesharing, and not-port-80 application usage patterns for organizations distributed across 19 different countries.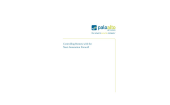 数据表
Botnets have changed the face of modern malware and quickly become one of the most powerful tools for hackers in their quest to compromise networks and steal information. In this paper, we dig into the details of how botnets work, and introduce the unique role the next-generation firewall plays in controlling these types of threats. Also detailed are the specific best practices that you can implement today to protect your networks.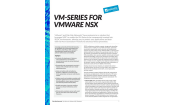 资源
While organizations have gained operational flexibility and lowered data center costs by deploying virtualization solutions, the true promise of a secure, agile, extensible, and flexible private cloud continues to be elusive. One of the key barriers is the ability to deploy security services at the same pace as virtual machine deployments without compromising the level of protection needed. VMware and Palo Alto Networks have partnered to address these challenges.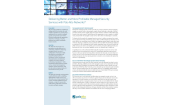 资源
Demand for managed security services is on the rise as many enterprises and governments struggle to contend with an increasingly complex threat landscape, a shortage of skilled personnel, and the need to rapidly adapt to dynamic business conditions while still keeping security costs under control.
白皮书
Increasingly, customers want vendors to embed more security functionality into a single service or product. Consolidated offerings give S&R pros more visibility and control into their environment and they also reduce the operational complexity and cost of managing individual point products.
By converging the operational aspects of the network and security teams into a single organizational unit, most organizations can become more agile and efficient, thereby improving their ability to deliver enriched services to the business at a lower cost. S&R pros will opt for solutions that secure resources, enforce access control, and inspect and log all traffic-hosting model, user population, location, and device type.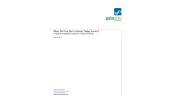 数据表
Analysis of applications in use on 279 K-12 networks. Findings show that kids are NOT always doing their math assignment. Data for these new materials is compiled from K-12 AVR reports performed worldwide from 2009 to March 2012.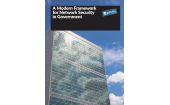 数据表
Governments around the world are undergoing change. Whether reducing data center footprints, virtualizing existing services to reduce costs and "go green", or advancing security strategies to thwart advanced attacks in the field or at home, governments are demanding more from their cybersecurity solutions today.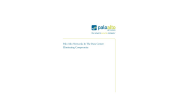 白皮书
White paper on the benefits of using Palo Alto Networks to protect the data center.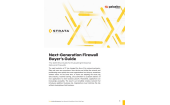 白皮书
Discusses the ten critical business requirements that your next firewall should address and how to create an RFP and functional test plan to assist in the vendor/solution selection process.
Available in the following languages: Arabic, Chinese (simple), Chinese (traditional), French, German, Italian, Japanese, Korean, Polish, Portuguese, Russian, Spanish, and Turkish.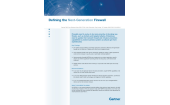 数据表
Provides an analyst's perspective on the evolving threats driving enterprises to consider next-generation firewalls. Report includes definition, market analysis, and recommendations.
白皮书
This technical document provides details of the VMware NSX and Palo Alto Networks integration, including descriptions of the components of the solution, and key use cases.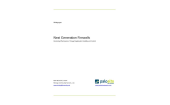 数据表
This paper explores a combination of ongoing and emerging factors that are exposing a variety of deficiencies with current firewall designs. These issues and flaws are then used to establish the criteria that define the ideal solution: a next-generation firewall that incorporates application inspection at its core.