Most Viewed
This technical document provides details of the VMware NSX and Palo Alto Networks integration, including descriptions of the components of the solution, and key use cases.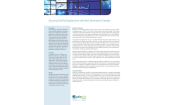 数据表
This solution brief describes a secure "VMWare on FlexPod" architecture with Palo Alto Networks next-generation firewall. This design allows enterprises to quickly deploy a secure infrastructure stack to deliver on-demand, self-service, virtualized applications for data centers.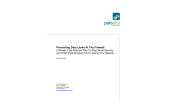 数据表
This paper discusses the problems organizations face trying to identify and prevent data leakage, the shortfalls of DLP technology, and Palo Alto Networks' simple, cost effective and extremely powerful solution.